This is going to be quick! I slept a little late this morning after an 11 hour shift yesterday and getting home at 1:00AM. I did manage to fit in my run this morning before the rain started coming down!
My average pace was basically the same as Monday (8:40), but my splits were way different.
Mile 1: 9:09
Mile 2: 8;47
Mile 3: 8:22
Mile 4: 8:22
I knew I was booking those last 2 miles!
As soon as I arrived home, I made a sweet potato with the works: cheese, earth balance, a dippy egg, and plain Chobani. Talk about dairy overload!?
***********
Here's my WIAW grocery haul this week!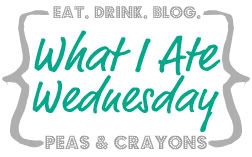 Necessities:
tide sport for our smelly gym clothes
a lightbulb (bathroom one burnt out)
paper towels – had a coupon
baby wipes – can't live without
SIlks: creamer, almond, and coconut milk
Chobani – duh, and where can I find chocolate chunk? Waaaahhh!
eggs
roasted vegetable hummus
whipped topping (yeah, wannabe cool whip)
cinnamon – ran out this week
frozen organic broccoli – for emergencies
sprinkles (hello!?)
Truvia – had a coupon
organic spinach
roasted salted cashews – cannot get enough lately
organic mexican blend cheese
bananas (the other 10 bananas wouldn't fit in the picture, you get the point)
sweet potatoes
local green pepper
avocados
organic strawberries
For once, my shopping looks a little different than normal, right? I had chicken and beans on hand, so I used that to incorporate in some meals for the week.
Okay, gotta jet to work. I have some good news on the personal training front. But for now, I'll leave you hanging! Happy hump day!